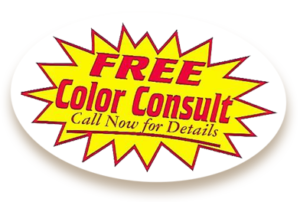 Reliable Commercial Roof Coating Solutions
Extend the life of your roof and protect it against any further damage with our commercial roof coatings. We use a proven solvent-free alternative to replacing weathered roofs which is applicable to all types of roof whether it is large or small and flat or sloped.
Our team of certified and experienced installers uses a 100% silicone coating with over 20 years of proven in-place performance.  With Griffith Painting, you can be sure that your roof will have increased weather resistance and energy efficiency which avoids costly and time consuming tear-offs while extending the life of your roof.
Why Choose Us
Highly visible walkways
Carries all certifications
Full system and Energy Star Qualifications
Certified Installer
Warranties available
Customer Service available 7 days a week
Free room evaluation
Get in touch with us today
Call us today for a free roof evaluation. Our customer service is available seven days a week and will be more than happy to address your questions and concerns. Aside from commercial roof coating we also do painting, molding, wallpaper, power washing, and many more!